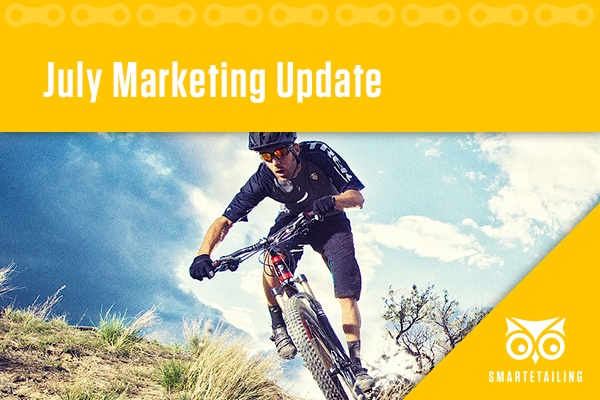 We're now in the middle of summer fun. As the heat rises, your customers could use some encouragement to keep riding. Show off your summer specific apparel and accessories to keep your customers hydrated and cool. As your customers head to the hills for cooler weather, make sure they get the right ride for their adventurers.

Celebrate freedom with off-road bikes and fitness focused rides that will get your customer excited to be outside and take advantage of the warmer weather.

The landing pages and highlights below will help you reach your customers and peak their interest in these great summer sales.

Find new pages in the Content Manager: Page Library > New > July 2017 Topics. Import the page to your library and activate the page.

Find new highlights in the Content Manager: Home Page Highlights > Highlights Library > New > July 2017 Topics. Three sizes are now available for each highlight, as well as multiple brand options! Import the size that fits your rotator and link to your new page.
If you have questions about installing marketing materials please feel free to ask your marketing contact or a member of our support team for assistance.