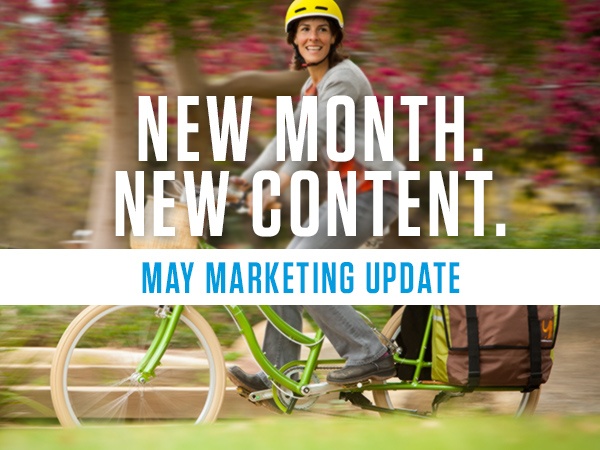 Our favorite month of the year has arrived - National Bike Month! May is packed with local and national cycling-centric events, including National Bike to Work Week and Bike to Work Day, giving you many opportunities to reach both new riders and dedicated commuters.

The month of May also has a fantastic mix of special holidays, including Mother's Day and Memorial Day, which are excellent weekends to plan engaging promotions targeted at specific demographics. Finish your spring season strong and roll into summer with fresh website content! Use the steps below to check out our new monthly landing pages and highlights.
Find new pages in the Content Manager: Page Library > New > May 2017 Topics. Import the page to your library and activate the page.
Find new highlights in the Content Manager: Home Page Highlights > Highlights Library > New > May 2017 Topics. Three sizes are now available for each highlight, as well as multiple brand options! Import the size that fits your rotator and link to your new page.
If you have questions about installing marketing materials please feel free to ask your marketing contact or a member of our support team for assistance.